View Chicago
"Make no little plans. They have no magic to stir men's blood and probably will not themselves be realized."

— Daniel Burnham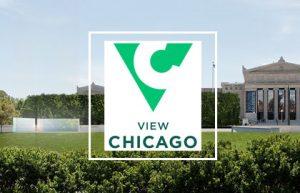 SNP serves as the project manager for a civic collaboration that will create a one of a kind destination to view the Chicago skyline to serve as a dynamic memorial to the visionary: Daniel Hudson Burnham.
Chicago prides itself on its grit and determination, as well as its bold vision and groundbreaking achievements. Personifying these attributes, Daniel Burnham (1846–1912) stands out as a luminary in Chicago's history. Burnham was a leading architect of his day and a forward-thinking urban planner. He was the main author of the 1909 Plan of Chicago, which guided the growth of the city and set the stage for generations of dreamers and doers.
In tribute to Burnham's guiding spirit, View Chicago provides three dynamic experiences:
Burnham View — A new permanent sculpture coming soon to the Museum Campus, offering a view of the city to spark the imagination.
The View Path — A 16-stop, 1.6-mile walking tour through Grant Park, highlighting Burnham's vision.
My View — Educational and experiential programs to inspire the Daniel Burnhams of tomorrow.
View Chicago is a civic collaboration led by the Chicago History Museum with the Chicago chapter of the American Institute of Architects.
The design for a memorial to Daniel Burnham is a legacy of the Burnham Centennial.
Learn more about the vision for View Chicago: View Chicago website.
View Chicago Vision Video
Burnham Centennial
SNP helped Chicago civic leaders raise over $8 million in 18 months to celebrate the 100th anniversary of the Plan of Chicago.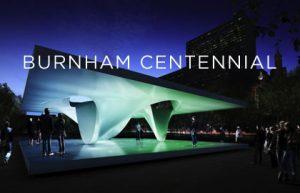 SNP worked with a small staff to raise the philanthropic investment needed to support a wide array of programs and capital projects, including the installation of two pavilions in Millennium Park that served as the information hub for activities throughout the Chicago region.
Heralded as a model for civic fundraising, the campaign exceeded the fundraising goal and met all strategic objectives.
Case Study available. Click here to download.